微信小程序 WeChat Mini Program
Sviluppo WeChat Mini Program
Offriamo progettazione e sviluppo di Mini Program WeChat, con design creativo e accattivante, adattandolo al mercato cinese.
Siamo vincitori del WeChat Developers Challenge 2019 tenutasi a Berlino, a cui hanno partevcipato più di 100 agenzie e software house di tutto il mondo.
Offriamo progettazione e sviluppo di Mini Program WeChat, con design creativo e accattivante, adattandolo al mercato cinese.
Mini Program attivi su Wechat
utenti attivi mensilmente
Riduci il gap tra Online e Offline, creando il tuo Mini Program store ecommerce per permettere agli utenti di acquistare e ordinare prodotti grazie a un'esperienza di shopping personalizzata.
Sviluppa il tuo branding, pubblicando contenuti esclusivi per i tuoi follower, che possono condividerli con la loro rete, permettendoti di aumentare le conversioni e l'engagement.
Fidelizza i tuoi clienti con social gift, coupon e loyalty program, garantendo loro servizi ad hoc e un customer care personalizzato.
Tieni traccia del comportamento degli utenti, grazie all'analisi dei customer data che ti permettono di migliorare costantemente la tua strategia di digital marketing.
Collega lo shopping con il divertimento, creando il tuo mini game su Wechat per aumentare la tua brand awareness e le dimensioni del tuo mercato.
Coinvolgi gli utenti in un'esperienza di intrattenimento unica, creando un legame emotivo positivo tra giocatori e brand.
Offri coupon per ogni traguardo raggiunto nel gioco e aiuta i tuoi clienti a riscattare i loro premi, contribuendo così a generare più vendite per la tua attività.
Sfrutta l'engagement e l'alto tasso di condivisione per raggiungere un pubblico più ampio e aumentare così la tua base di clienti da fidelizzare.
Crea il tuo Mini Program per far conoscere nel dettaglio i tuoi migliori prodotti.
Mantieni costantemente aggiornati i tuoi clienti sugli ultimi prodotti della tua collezione.
Valorizza l'unicità dei tuoi articoli con foto che ne mostrino i dettagli più ricercati.
Collega il catalogo direttamente al tuo account ufficiale Wechat e/o e-commerce per un'esperienza d'acquisto completa.
Entra in contatto con potenziali visitatori cinesi, progettando un Mini Program con funzionalità utili per migliorare la loro esperienza di visita
Fatti trovare grazie alle funzioni "ricerca" e "mini program nelle vicinanze" per attrarre turisti cinesi.
Crea contenuti sempreverdi per fornire informazioni essenziali e tenere aggiornati gli utenti con le ultime novità.
Includi funzioni avanzate che permettono di superare la barriera linguistica, come risorse audiovisive, o di acquistare biglietti direttamente dal Mini Program.
Contattaci per scoprire le innumerevoli funzionalità per il business dei Mini Program WeChat!
Ultime notizie su Mini Program WeChat
I nostri specialisti che ti supporteranno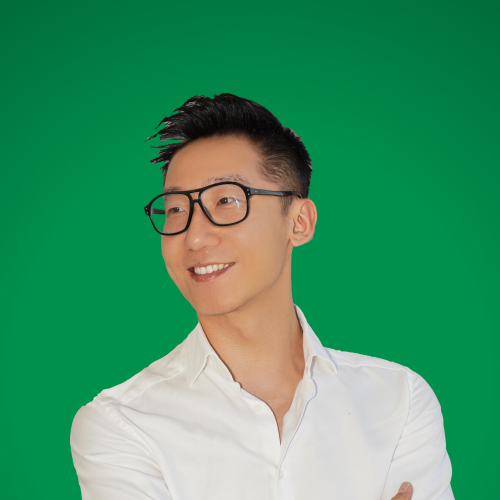 Stefano Y.
Head of Digital & Tech
Raffaele Z.
Head of Product & Cn Marketing
Amanda G.
Marketing strategist
Valentina F.
Graphic designer